Check out what's new in Anderson Optimization's latest release (v2.0.0).
Want to make sure you're seeing the latest version of our site? Follow the instructions here.
As always, we do our best to test updates before we release them, but please let us know if anything seems off or isn't working as expected.
---
Features and New Functionality
Tasks now under 'See Actions' button
Eventually these tasks will be available directly from a sidebar on the map, but as we work through the redesign, we've moved the tasks to the new 'See Actions' button.
On a project, go to the Parcels tab
Click the blue 'See Actions' button
Tasks available include, Parcel Search, Create Combo Buffer, and Project Buildable Area Analysis

Enhanced data tables
We have started a series of updates to the data tables across the platform. More changes to come soon!
Added checkboxes for easier row selection
Updated the interface

Easily view attribute data for multiple layers at once
When multiple layers are enabled on the map, the layer pop-up window now displays tabs for each layer.
Turn on desired layers from the Layers menu
Click on the map to see layer attribute info for that area
In the layer pop-up window, click to the tab of interest to view data about that layer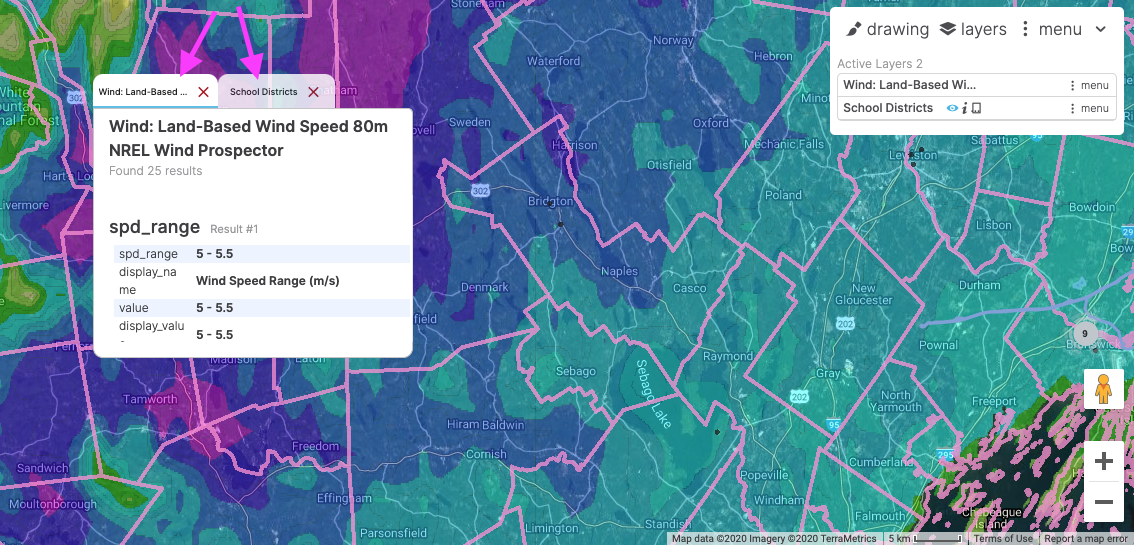 'Create Project' flow updates
Improved asset map loading speed in updated 'Create project' flow
Defaulted the 'add assets' step to the map view
Updated user interface between steps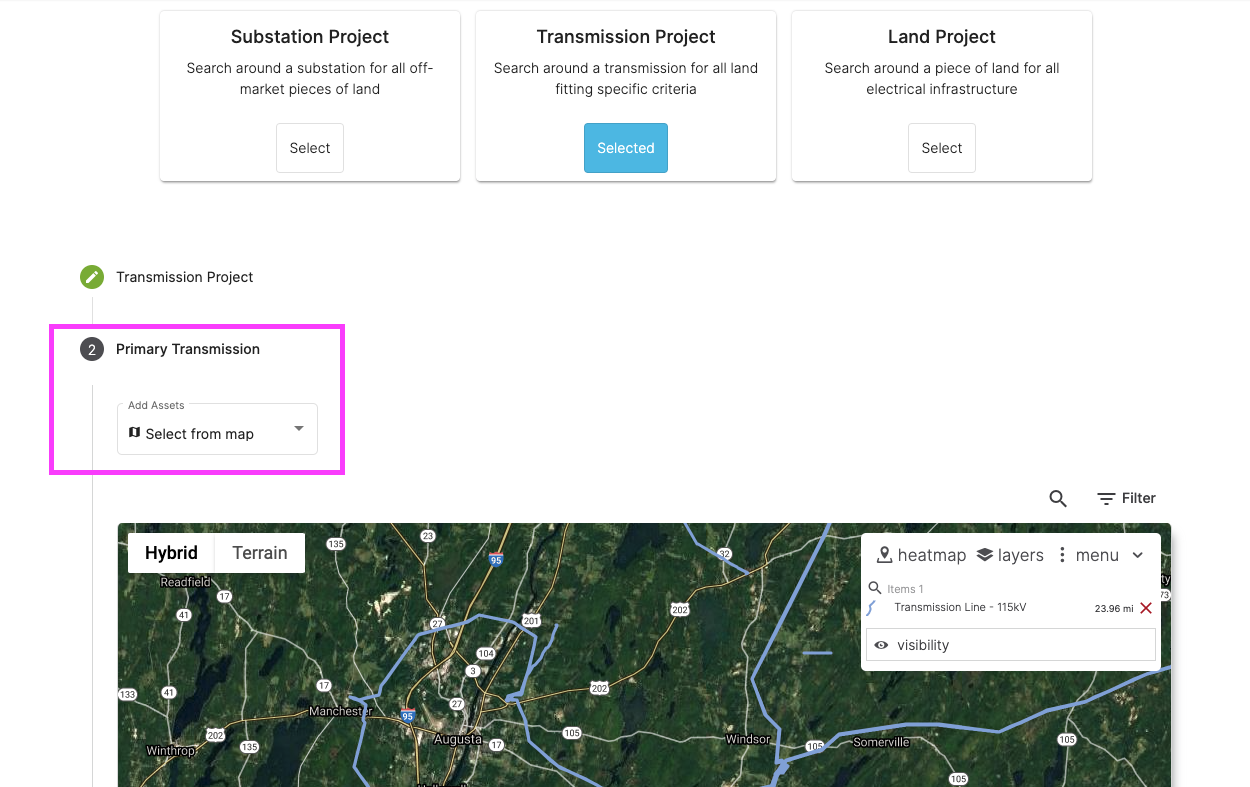 New Layers
Water Table Depth (USDA NRCS, Esri)

Soils - Farmland Class (USDA NRCS, Esri)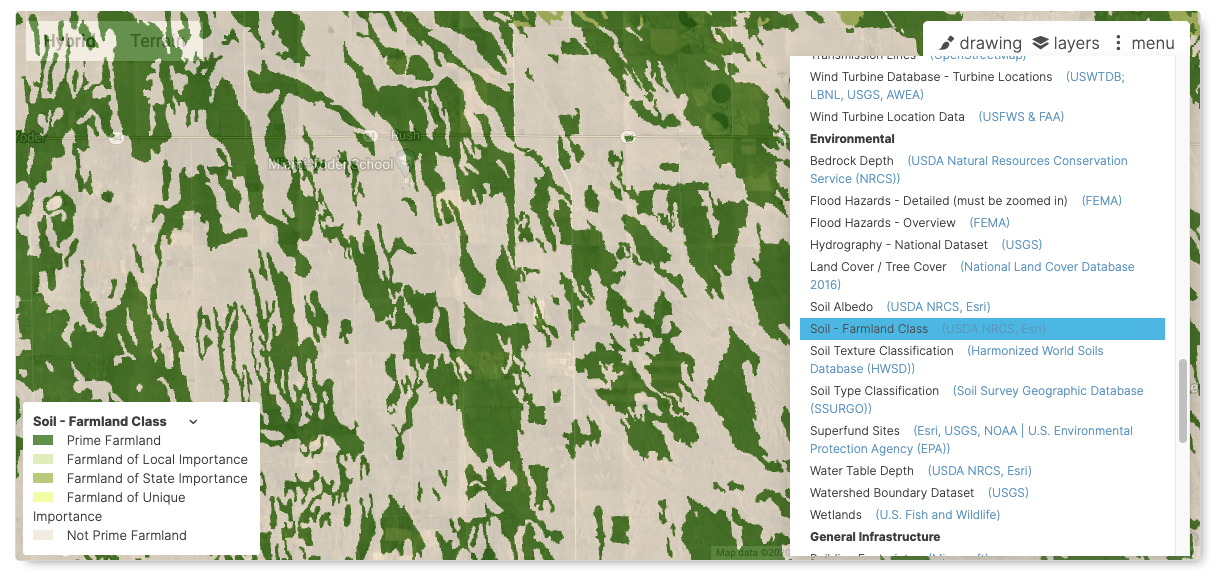 Fixes
Added integration support for additional KML/KMZ data folder structures
Fixed APN search in 'create project' flow
Adjusted map zooming behavior on newly created projects
Addressed sporadic timing issues on newly created projects so that project tasks and lat/long coordinates should be visible when project first loads